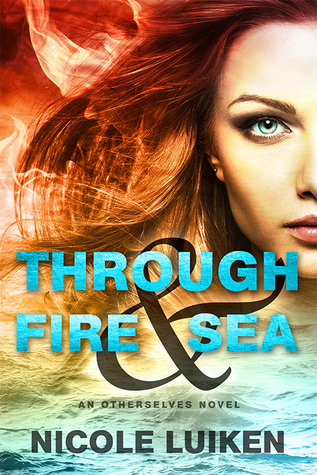 Official Blurb:
Mirror mirror, hear my call…
In the Fire world, seventeen-year-old Leah is the illegitimate daughter of one of the realm's most powerful lords. She's hot-blooded—able to communicate with the tempestuous volcano gods that either bless a civilization or destroy it. But then Leah discovers she's a Caller, gifted with the unique—and dangerous—ability to "call" her Otherselves in mirror worlds. And her father will do anything to use her powers for his own purposes.
In the Water world, Holly nearly drowns when she sees—and interacts with—Leah, a mirror image of herself. She's rescued by Ryan, a boy from school with a secret he'd die to protect. Little do they know, his Otherself is the son of a powerful volcano god at war in the Fire world…and he's about to fall.
As Leah and Holly's lives intersect, the Fire and Water worlds descend into darkness. The only way to protect the mirror worlds is to break every rule they've ever known. If they don't, the evil seeping through the mirrors will destroy everything—and everyone—they love…
My Review:
N

OTE: I was given this book as an ARC by Entangled publishing
4.5 STARS
This was my first of Luiken's books, although on finishing I discovered that she has previously written other books which I'm sure I'll be exploring soon enough ;)
This book was AWESOME! It mixes high and low fantasy with two stories which could almost exist as totally separate from one another. I found myself entwined in both books so much that I didn't even care which main character I was reading about, I was just happy to be there! The plot, the complexity of the story, the interwoven tales and the writing was what really grasped me and enticed me, creating a great novel! Some parts of the plot fell short and a lot of the characters were missing depth and complexity, but the narrative spoke for itself in this manner.
The premise and overarching idea was very well thought out; complex from any side you looked at it! I commend Luiken tremendously for this whole idea - it's incredible! Brava!
Overall, this was a great book when I was in the thick of it! The stories kept me engaged and the language was sophisticated enough that I did't feel like I was reading a picture book but not too complex that I needed my dictionary by my side! After the post-novel haze faded, the book overall seemed less incredible, but either way it was a fun read!
Definitely worth a try, and probably worth a re-read if you're ever in the mood!
NICOLE LUIKEN